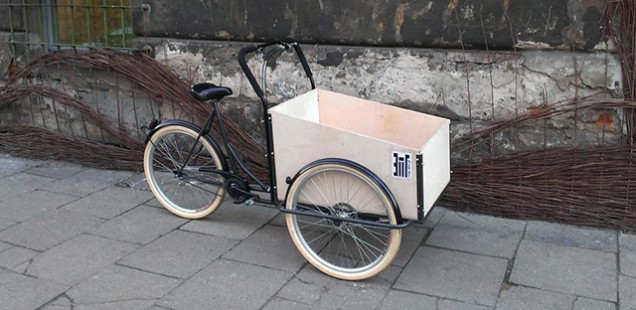 Z potrzeby ŻYCIA powstał ON!
TAKA HISTORIA:
Magda nie może żyć bez roweru…
ale Magda nie może też żyć bez Staszka!
Staszek jest jeszcze za mały, żeby jeździć z Magdą na rowerze…
Całe szczęście Staszek na sprytnego tatę Adama!
Z potrzeby życia powstał ON – 3πR cargo-bikes.pl – nasz pierwszy ROWER TRANSPORTOWY.
Kolejne czekają już niecierpliwie na wyjazd z warsztatu Adama!
ALE O CO CHODZI?
Chcesz przewieźć worek ziemniaków, dwa psy, a może dzieci do przedszkola???
Rower transportowy to jest to, czego Ci potrzeba!
Strefa ograniczonego ruchu, emisja spalin, paliwo???
Cargo-bike sprawi że zapomnisz co to takiego!!!
3πR cargo-bikes.pl to nowa polska marka rowerów w innym (trzecim) wymiarze 🙂
PREMIERA już 21-go marca 2014, godz. 21.03! :))))